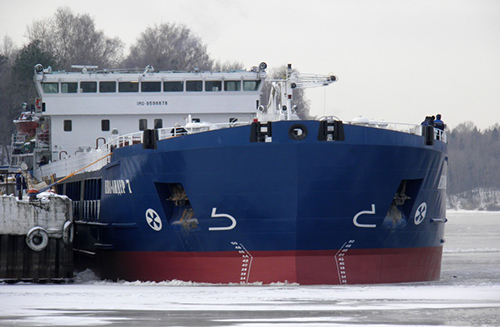 On December 02, 2015, Russian Ministry of Industry and Trade (Minpromtorg) summed up the work of Russian shipbuilding industry in 2015 and outlined the prospects of further development in current conditions. A representative conference about these issues was presided by Mr. Alexander Potapov, Deputy Minister of Industry and Trade.
The participants of this conference were the executives of a number of federal government agencies, as well as the executives of shipbuilding enterprises and of the companies ordering shipbuilding production, such as Ministry of Defense, Ministry of Transport, Federal Service on Military & Technical Cooperation, Federal Fishing agency, Rosoboronexport, Rosatom, Gazpom, United Shipbuilding Corporation, KSRC, Sevmash, Admiralty Shipyards, Baltic Shipyard, Far Eastern Shipbuilding & Ship Repair Centre, Zvezdochka, Vyborg Shipyard, Zaliv Shipbuilding Plant and others.
Opening the conference, Mr. Potapov admitted 2015 to have been a tough year for Russian shipbuilding due to dire market environment. The industry had to face the challenges requiring fast response.
Still, it has been noted that shipbuilding industry mostly copes with its tasks in both naval and commercial shipbuilding. The participants agreed that more funding is needed to proceed with improvement of national maritime security and to advance offshore oil & gas development projects, including those in the Russian Arctic.
Keynote address was delivered by Mr. Kochetkov, Director of Shipbuilding Industry and Marine Facilities Department, Minpromtorg. He presented the main results achieved by Russian shipbuilders, mentioned the challenges they had to face this year and outlined the main objectives and tasks of the industry to pursue in the year to come, 2016.
Mr. Vladimir Nikitin, Director General of the KSRC delivered the report tackling the current status of Russian shipbuilding science, promising ways of its development and the R&D results achieved in 2015. In particular, he highly appreciated the role of ongoing Federal Target Programs and the importance of future State Programs of the Russian Federation (such as Development of Shipbuilding and Machinery to Develop Shelf Fields for 2013–2030 and Developing Military & Industrial Complex of Russian Federation for 2016–2025) to create a scientific & technical bridgehead in shipbuilding. Mr. Nikitin also pointed out the necessity to intensify fundamental and research studies to develop innovative marine technology of various applications.