Вы используете устаревший браузер, который не поддерживает такие современные технологии как HTML5 и CSS3, используемые на этом сайте.
Просьба воспользоваться современным браузером
Chrome
,
Opera
,
Firefox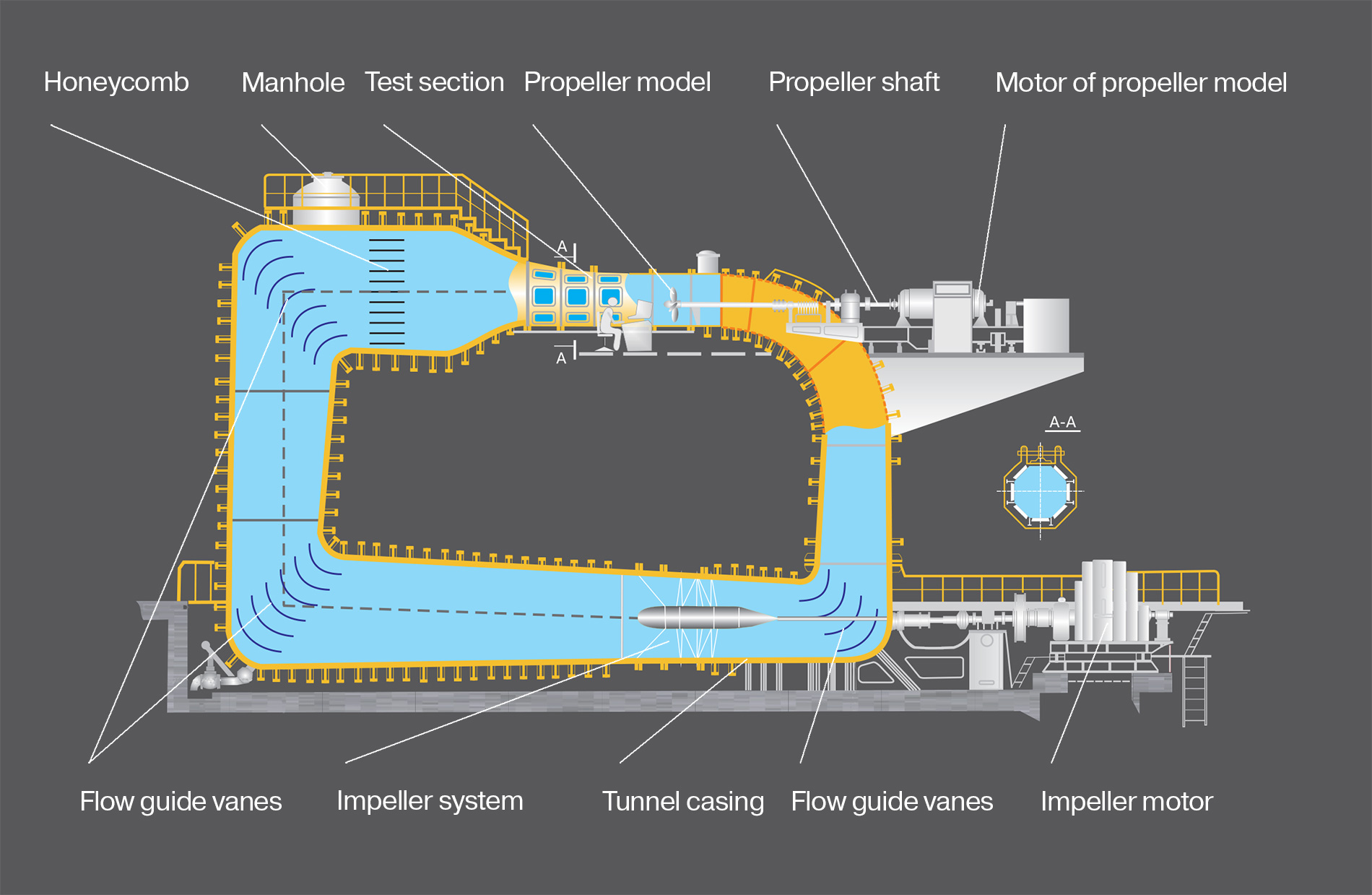 The complex of cavitation tunnels is intended for measuring hydrodynamic and acoustic characteristics of conventional and special- type propellers in open water and in wakes behind model hulls, as well as cavitation flow patterns around high-speed vehicles and their components.
Diameters of CT test sections range from 0.3 tо 1.3 m and flow speed ranges from 10 tо 30 m/s.
Large Cavitation Tunnel
Test Scope:
Hydrodynamic and acoustic tests of open-water propeller models measuring up to 0.6 m in diameter
Self-propulsion tests of fully submerged models and propellers in non-uniform flow with measurement of acoustic propeller characteristics
Measurement of pressure fluctuations induced by propellers in cavitation and sub-cavitation conditions
Specifications:
Test section: 1.3×1.3 m;
Maximum speed: 13.0 m/s;
Minimum cavitation number: 0.5.