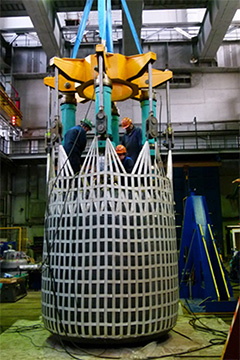 Tests of the world's largest flexible container МK-14-10
The Krylov State Research Centre has conducted unique tests of the world's largest flexible container engineered and manufactured by Flexible Bulk Container Corporation:
| | |
| --- | --- |
| Material | Rubberized fabric reinforced by a network of strips |
| Max. lifting weight, kgf (Qмакс) | 14000 |
| Capacity (max), м3 | 13,0 |
| Top | Closed with loading hose |
| Bottom | Flat and solid with discharge hose |
| Lifting gear (number of slings) | 8 |
| Liner | No |
| Total number of stack tiers | 4 |
| Dimensions, сm | 240×240×280 |
| Packaging group | III |
| Reg. number | 11213691 |
Static tests were conducted equivalent to lifting of a 14t container with top slings, the maximum overload factor of 6. The container sustained the proof load.<
Software for verification of the ultimate and fatigue strength of bulker and tanker hull structures based on the unified IACS rules
The software was developed to enable computer-aided verification of the ultimate and fatigue strength of bulker and tanker hull structures based on the unified IACS rules. The software features also enable:
application of point loads from lumped masses with automatic correction of loads for inertial forces as per IACS rules;
extra functions to calculate hydrostatic and wave pressures, cargo and ballast pressures;
specification of additional combination of external and internal loads;
editing, reporting and debugging tools.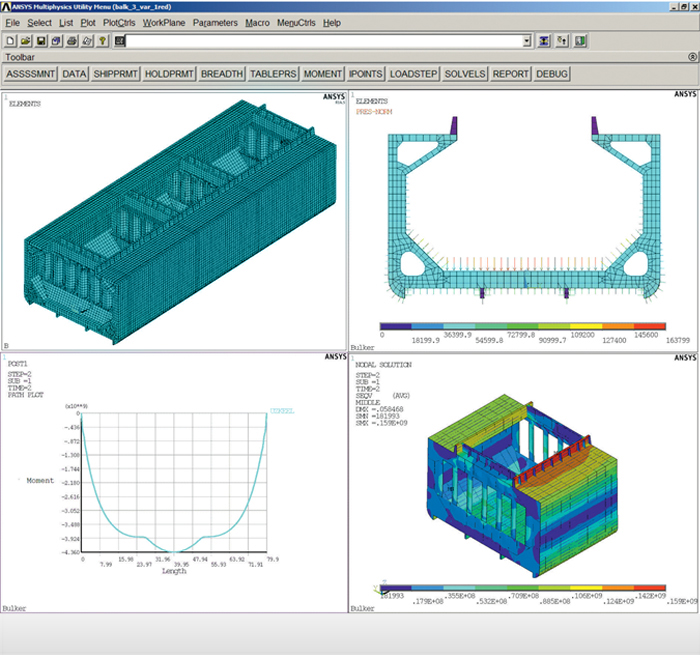 Polymer composite cargo containment systems of membrane type for LNG storage and shipping
The structural design and production concept was developed for manufacturing of polymer composite cargo containment systems of membrane type for LNG storage and shipping to enable improved heat insulation and structural reliability as well as simplified production processes and shorter installation time.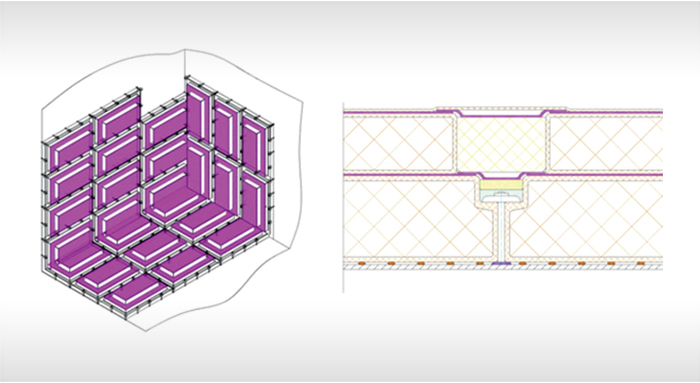 New efficient tool for in-service monitoring of global & local strength of structures, including ship structures
Main advantages:
Compact & mobile;
Modularized design with in-built redundancy in case of any system's unit failure;
Modularized architecture caters for build-up of channels to meet the specific requirements;
Programmable measuring station for software & hardware adjustments of system functions;
High system's reliability;
Direct adjustable interface between PC and measuring module;
Self-contained power supply and Wi-Fi data transmission link.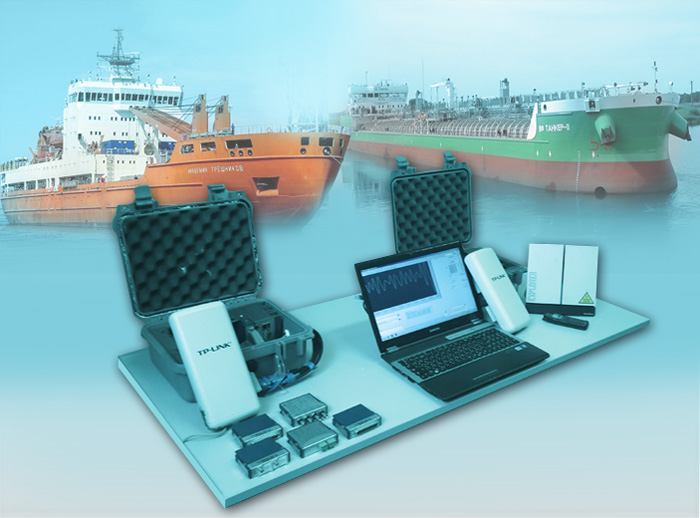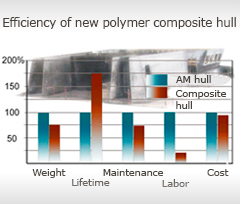 Set of documents governing structural strength analysis for surface ships, under the order of Rosoboronexport.
Conceptual design documentation for high-end engineering facility to be operated in extremely severe conditions of deep Arctic waters.
Standardized prediction technology for ice loads and ice strength to be applied both for ice-going vessels and ice-breakers and FPSO of Arctic fleet.
Breakthrough structures of polymeric composite materials and design principles thereof for advanced high-speed, passenger and fishing vessels up to 70 m in length. Infusion and RTM-methods used thereto enable significant reduction of structure weight, increase their service life, improve sanitary & hygienic labor conditions during vessel construction.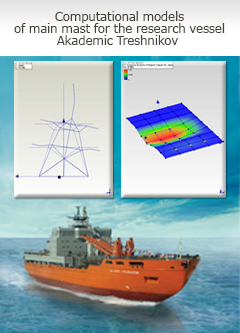 Comprehensive vibration tests on research & expedition vessel «Akademik Treshnikov» during sea acceptance trials and Antarctic trip.
Customers — Admiralty Shipyards JSC, Ministry of Industry and Trade of the Russian Federation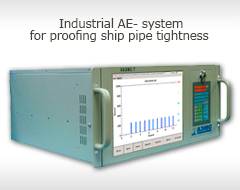 Special-purpose acoustic-emission system for on-line monitoring of weld joint quality under the order of NIKIET JSC.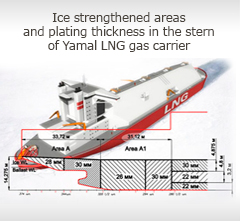 Predictions for LNG carrier ice reinforcement scantlings. The obtained results have been used in LNG carrier conceptual design developed by the Krylov Centre under Yamal-LNG Project.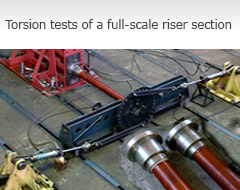 Determination of ice loads, ice strength and development of ice reinforcements to ensure design of ice-resistant semi-submersible floating drilling rigs Polyarnaya Zvezda and Severnoe Siyanie.
Vibration strength tests on structural units and joints made of polymeric composite materials.
Comprehensive analysis of statric and fatigue strength and crack resistance of weld and thread joints to develop aluminum catenary riser (АСРR).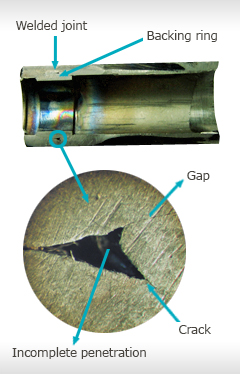 Acoustic emission tests to check the erection welds of air & gas pipelines on submarines under construction at Admiralty Shipyards
The purpose of these tests was to check the quality of erection welds in air & gas pipelines on submarines under construction during pneumatic strength trials of the pipelines using the acoustic emission techniques.
The acoustic emission tests are performed using multi-functional AE systems of KAEMS type.
The AE inspections supported the acceptance of air & gas pipelines of 01570 & 01339 Projects.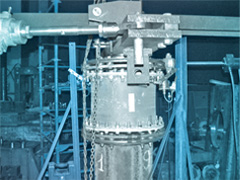 Composite vibration isolation built-up coupling with enhanced vibration damping features.
Innovative design of composite vibration isolation couplings has been devised featuring high dissipative properties with substantial reduction of dynamic loads on ship shaftings and power plants induced by unsteady ship motions.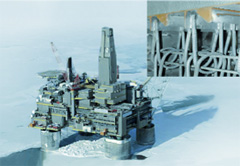 New ice belt design for ice-resistant offshore platforms and other marine structures & vehicles.
Results achieved:
20% labor reduction in manufacturing of steel & concrete grillage structures with external plating reinforcement along with enhanced reliability of plate joining.
40 year service life of ice-resistant offshore platforms subjected to ice loads and extreme cold temperatures reaching -45°С.
OUR MAJOR CUSTOMERS:
High quality of our work has been validated by the long history of domestic fleet.
High competence and developments of the Krylov Centre are acknowledged by numerous Russian and foreign research centers, classification societies and companies.
Various theoretical and experimental studies are being performed, sophisticated applied problems are being solved upon the orders of our customers.
Ministry of Industry and Trade of the Russian Federation
Rosoboronexport JSC
Central Research Institute of Structural Materials «Prometey»
SPBM Malachite JSC
CDB ME Rubin JSC
PO Sevmash JSCo
Zvezda JSC
SSTC JSC
Admiralty Shipyards JSC
Almaz Central Marine Design Bureau JSC
Severnoye Design Bureau JSC
Zelenodolsk Design Bureau JSC
Iceberg Central Design Bureau JSC
Central Oil equipment Design Bureau Gazprom JSC
Baltsudoproekt Central Design Bureau
Research and Design Technological Bureau Onega
Intari LLC
NIKIET JSC
KBSM JSC
Lukoil — Volgograd-NIPImorneft LLC
Shipyard Yantar JSC
Gazflot JSC