Вы используете устаревший браузер, который не поддерживает такие современные технологии как HTML5 и CSS3, используемые на этом сайте.
Просьба воспользоваться современным браузером
Chrome
,
Opera
,
Firefox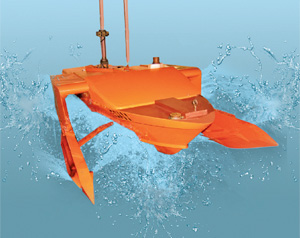 Development of hydrodynamic configurations for high-speed craft with a speed range of 70–90 knots
In cooperation with Almaz Central Marine Design Bureau we have developed the hydrodynamic configuration for a high-speed trimaran (speed range 70–90 kn) and performed design studies for a fast patrol boat.
The technical solutions suggested offer:
Directional stability in calm water up to top speed;
Considerable improvement in lift/drag ratio and reduction of vertical accelerations as compared to similar types of vessels.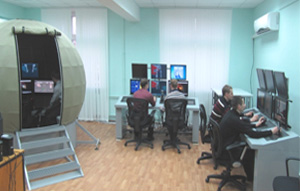 Multi-role simulator facilities for training operators of underwater vehicles
A re-configurable multi-purpose simulator complex (UTK-3) has been developed and tuned for practical applications. The simulator is intended for training operators of manned underwater vehicles of various types to perform underwater monitoring, maintenance and repair of platforms, submarine pipelines and other hardware of offshore oil & gas field infrastructure.
Steering & propulsion pods for ice class ships
At the request of the Industry & Trade Ministry (under Federal Marine Target Program) we have developed CAD technologies for designing modern propellers in an effort to design and manufacture domestic steering & propulsion pods for ice class ships. Proposals are being prepared for formulation of RMRS rules on classification of propulsors for marine ice-class ships.