Вы используете устаревший браузер, который не поддерживает такие современные технологии как HTML5 и CSS3, используемые на этом сайте.
Просьба воспользоваться современным браузером
Chrome
,
Opera
,
Firefox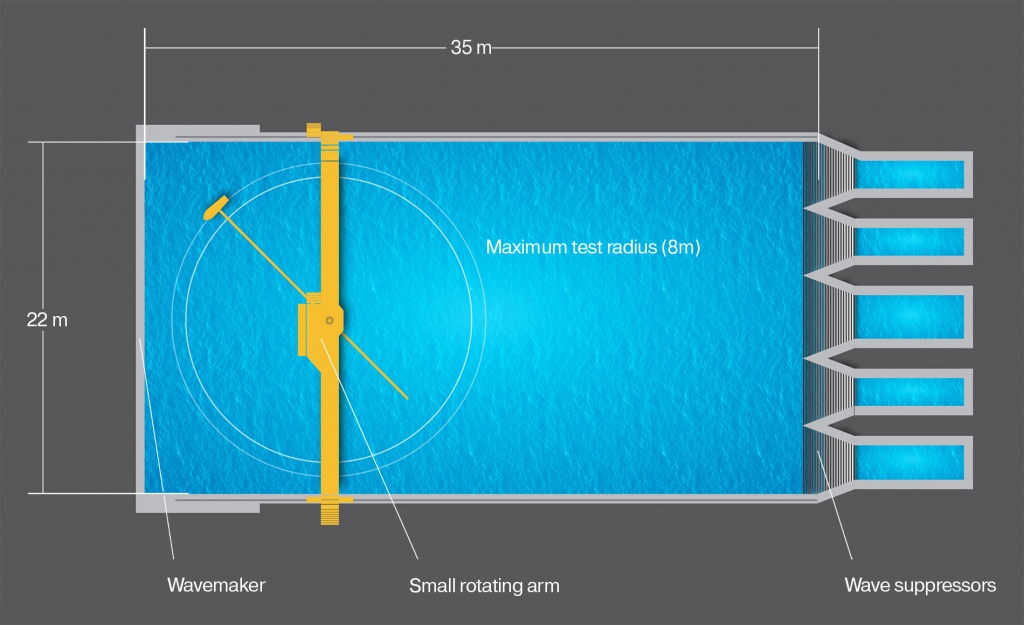 This test facility is intended for evaluation of hydrodynamic performance on ship models of up to 3 m, as well as for physical modeling of ship dynamic positioning in calm water and in waves using radio-controlled self-propelled models.
Basin Dimensions:
Length – 35 m;
Width – 22 m;
Depth – 3 m.
The Basin is equipped with a small rotating arm (towing radius 0–8 m, speed up to 5 m/s) and a flap-type wavemaker generating irregular waves with a prescribed energy spectrum (wave height up to 0.15 m); the Basin is also outfitted with special-purpose test rigs for measuring static characteristics of air-cushion vehicles and model tests of free-fall lifeboats.