Вы используете устаревший браузер, который не поддерживает такие современные технологии как HTML5 и CSS3, используемые на этом сайте.
Просьба воспользоваться современным браузером
Chrome
,
Opera
,
Firefox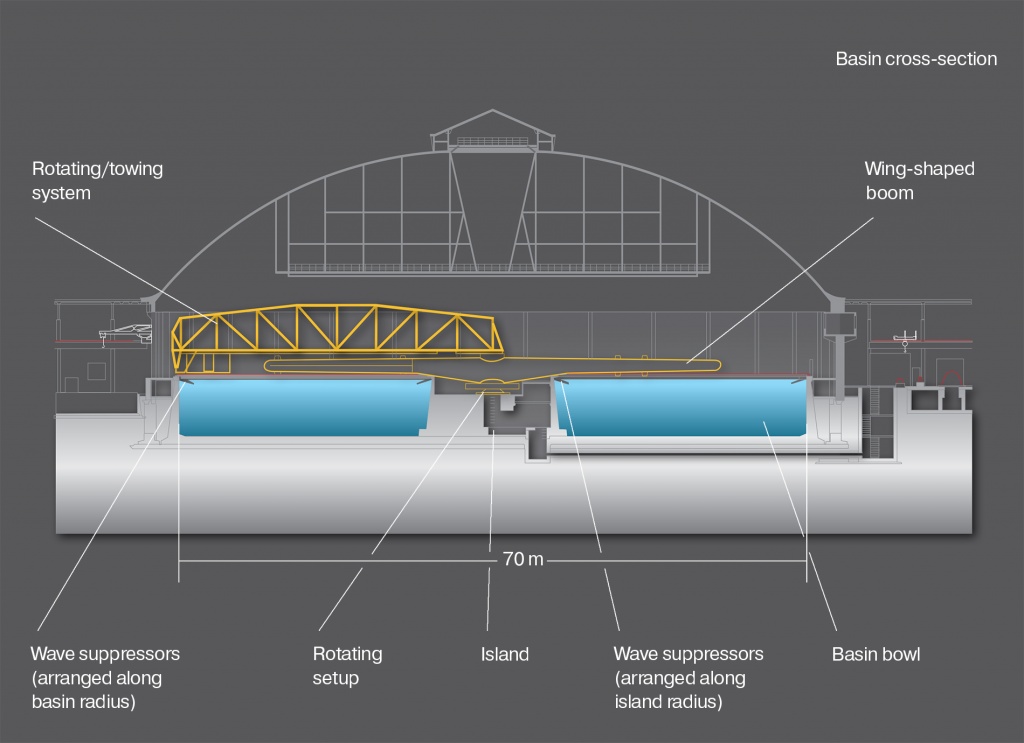 This test facility is intended for experimental evaluation of ship model hydrodynamic characteristics at non-linear motion, as well as assessment of hydrodynamic performance of ship steering and control surfaces.
Basin Dimensions:
Diameter – 70 m;
Depth – 6.7 m.
Linear towing speeds of models in the range of 0.3 tо 50 m/s are provided by the twinned towing systems:
Bridge-like structure supported at two points with a radially-adjustable cabin – speeds up to 15 m/s;
Wing-shaped boom supported at one point with a number of fixed model-mounting locations – speeds up to 50 m/s.
The basin is well equipped for measuring hydrodynamic characteristics of all ship types, towed systems and special-purpose vehicles, as well as for physical modeling of their behavior in operating conditions.