Вы используете устаревший браузер, который не поддерживает такие современные технологии как HTML5 и CSS3, используемые на этом сайте.
Просьба воспользоваться современным браузером
Chrome
,
Opera
,
Firefox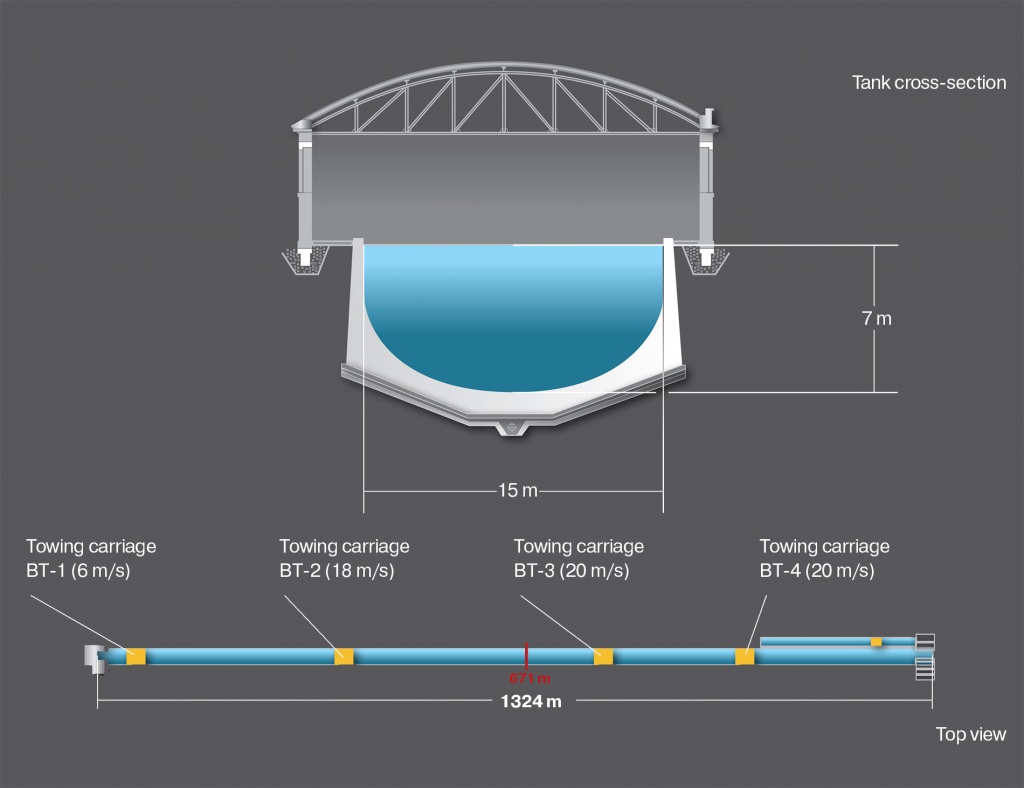 This test facility is intended for towing and self-propulsion model tests of surface ships and submersibles in deep-water and near- surface conditions, as well as tests of propellers and propulsion systems in open water conditions.
Main Data:
Two sections measuring 600 m & 670 m in length;
Width – 15 m;
Depth – 7 m;
Each section is equipped with two towing carriages to handle ship models up to 10 m in length;
Maximum towing speed 20 m/s;
Maximum water depth for submersibles – 2 m.
Test equipment enables:
Measuring of forces on model hulls and propulsion units.
Non-uniform 3D wake survey in way of propulsion units.
Modeling of real flow conditions around hull using polymer additives.
Towing and self-propulsion tests.