Вы используете устаревший браузер, который не поддерживает такие современные технологии как HTML5 и CSS3, используемые на этом сайте.
Просьба воспользоваться современным браузером
Chrome
,
Opera
,
Firefox
Ice-breaker and cargo carrier fleet for Russian Arctic
2 december 2015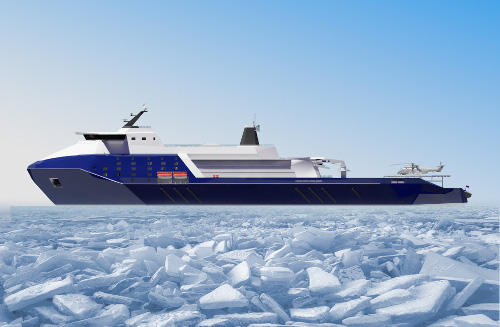 KSRC took part in the session of Development of Transportation System Working Group of the State Commission on Arctic developments, presided by Mr. M. Sokolov, Minister of Transport of the Russian Federation.
During this session, Head of KSRC Arctic Engineering Centre, Mr. Vladimir Dyukov, presented his report on promising developments in shaping up of icebreaker and cargo carrier fleet for the Russian Arctic.
The participants recognized that Lider, new-generation 120 MW icebreaker, joint development of KSRC and Iceberg Central Design Office, is a truly promising and relevant project. They also agreed that development of this innovative design must proceed.