Вы используете устаревший браузер, который не поддерживает такие современные технологии как HTML5 и CSS3, используемые на этом сайте.
Просьба воспользоваться современным браузером
Chrome
,
Opera
,
Firefox
Guidelines for Future Strategy outlined by ISO/TC 8 (Ships and marine technology)
21 october 2016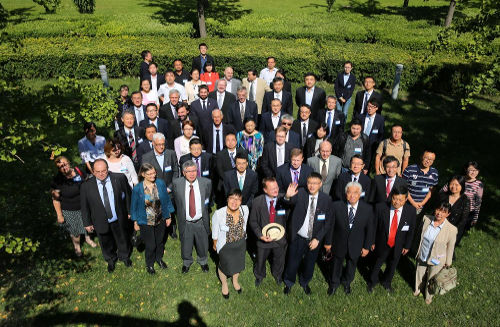 The 35-th jubilee session of ISO/TC 8 on shipping and maritime technology was held in Beijing from 26 to 30 September. It was the first plenary presided by Yanqing Li from China who had been elected the TC8 chairman a year ago at the St. Petersburg forum.
Experts from 15 countries took part in this ISO/TC8 plenary session to review reports of subcommittees and working groups, shape up ISO/TC8 mid-term action plan. A seminar was held to present and discuss urgent topics and tasks for modern shipbuilding.
The following priority fields were identified:
application of computer technologies at sea;
crewless vessels;
cyber security of marine technologies;
environmental safety of marine technologies;
LNG as ship fuel.
The National standardization body of the Russian Federation (Rosstandart) was represented at the plenary by Professor Pavel Filippov, Chairman of National Technical Committee 5 (Shipbuilding), Director of LOT Standardization & Certification Institute (branch of Krylov State Research Centre).