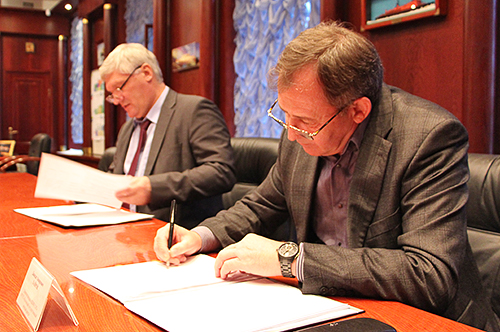 Photo: Contract signing ceremony
The first system is scheduled to be delivered to the shipyard in June 2016, and the second system — in July 2017. The Contract total value is over 3 billion RUR.
The electric propulsion system includes two voltage generators of 36 MW each, three propulsion motors of 20 MW each, frequency converters for control of propulsion motors, matching transformers, 10 kV switchgear.
The icebreaker of project 22220 is to be the largest and most powerful icebreaker in the world. Ship length is 173.3 m, beam — 34 m, draft at designed waterline — 10.5 m, minimum operating draft — 8.55 m, displacement — 33,540 tons. The ship is to be equipped with a two-reactor power plant RITM-200 of 175 MW.