Вы используете устаревший браузер, который не поддерживает такие современные технологии как HTML5 и CSS3, используемые на этом сайте.
Просьба воспользоваться современным браузером
Chrome
,
Opera
,
Firefox
Hydrographic boat of Project 19920 was launched
12 september 2016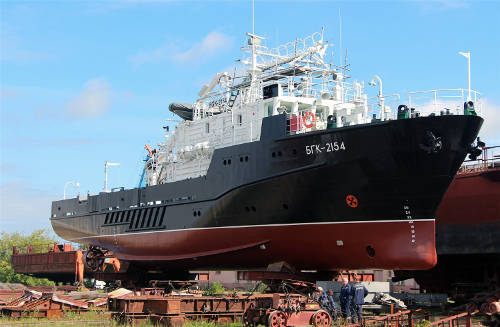 Another large hydrographic boat of Project 19920 was launched at the Rybinsk Shipyard «Vympel». It is the fifth boat (Project 19920) for which TSNII SET provides a set of shipboard electrical equipment and control system. Hydrographic boat is intended for hydrographic and buoy-inspection operations in the littoral areas, and it belongs to the Department of Navigation and Oceanography of the Ministry of Defence of the Russian Federation. The boat measures 36.44m in overall length, and it has a displacement of 320t.