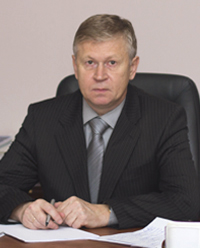 Deputy Director General for
Shipbuilding and Marine Technologies
О. Ya. Timofeev D.Sc.
The key tasks of the Civil Ship System's Integration Division is the management of advanced R&D and design efforts to support the development of future ships and marine structures from formulation of R&D to final practical implementation of their results in specific projects under Federal Task Programs as well as end users of shipbuilding industry production.
The scope of these activities covers marine transportation systems, offshore facilities for development of mineral resources, projects of cargo carriers and support vessels, floaters and fixed offshore platforms. We are engaged in integration and implementation of innovative technologies created by other research divisions of the Krylov State Research Centre.
The integrated objectives of advanced R&Ds in application to civil shipbuilding are defined as follows:
safety (new approaches to safety of ships and marine structures including Arctic environment factors);
environment friendliness (new environment protection standards including fragile Arctic ecosystems);
economics (minimization of life cycle costs, matching of production with market demands).
The Division is continuously performing foresight research studies in the field of civil shipbuilding and reviewing the intermediate and final results of R&D projects to elaborate performance indicators and priorities of R&D efforts and plans in the context of short, medium & long-range objectives.