Вы используете устаревший браузер, который не поддерживает такие современные технологии как HTML5 и CSS3, используемые на этом сайте.
Просьба воспользоваться современным браузером
Chrome
,
Opera
,
Firefox
Unique Equipment for Unique Ship
3 december 2017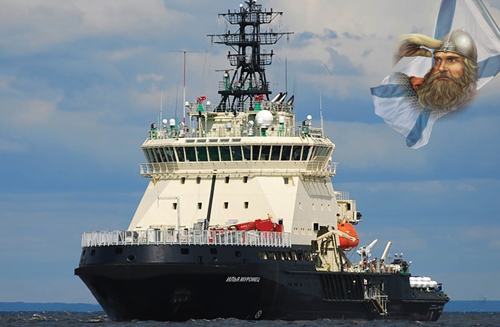 The flag raising ceremony aboard the newly commissioned icebreaker «Iya Muromets» was performed on 30 November. The ship was built for the Russian Navy to support the Arctic naval forces. This multi-role vessel is also capable to carry out rescue and towage operations. Excellent manoeuvrability of the icebreaker is enabled by the unique electric propulsion system designed by TSNII SET (affiliated branch of Krylov Centre). This system is built around an innovative type of converter technology. Fully Russian frequency converters based on Active Front End (AFE) rectifiers have been developed for marine applications for the first time in this country. Introduction of this technology should enhance the self-reliance of Russian shipbuilding and reduce its dependence on foreign made technologies and outfit equipment. AFE solutions enable designers to further reduce the size of ship propulsion systems, raise the quality of ship grid power as well as to improve the efficiency and energy consumption of the whole propulsion system.
This technology holds tremendous market opportunities for commercial vessels. The AFE-based electric propulsion systems enable recuperation of the ship power grid with subsequent re-charging of storage batteries. This solution would raise the overall power plant efficiency with a high-level of power supply redundancy resulting in a generally more robust system. It would also ensure excellent environmental friendliness because of СО2 emission-free operation and reduction of noise and vibration signatures. In particular, it is important for fishing and research vessels, as well as ships navigating in waters subject to strict ecological regulations.
It should be noted that this project (i.e. development of the innovative frequency converter technologies and electric propulsion system based on this solution) has proved to be a driver for a whole cluster of marine electric engineering companies. In particular, Ruselprom Group, JSC Avrora and other companies have received orders for equipment thanks to TSNII SET, promoting new jobs and economic growth in this region.