22 november 2017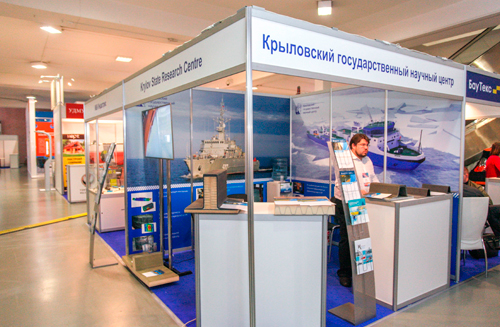 St. Petersburg International Scientific and Industrial Composite Forum was held at «Lenexpo» exhibition complex on November 13-17, 2017.
The scope of the Forum included the exposition, applied research conference «Composite materi-als: the prospects of composites manufacturing and application. Boosting the demand for compo-sites is the main driver of industry de-velopment» and the 13th International Conference of Young Scientists «The current problems in polymer science».
The advances in the development of composites, reinforcing and binding materials were show-cased at the booths of KSRC, Composite Cluster and many other companies of our city and country including PAO Elektrozolit, ZAO BauTex, ZAO UMATEX, OOO SotoPlast, etc.
Applied research conference included a number of round ta-bles and plenary session; the papers were presented by Directors or their representa-tives from such companies as JSC Sredne-Nevskiy Shipyard, Institute of macromolecular compounds, KSRC, ORPE Technologiya as well as repre-sentatives of USC and Union of Industrialists and Entrepreneurs.
The themes of round tables covered almost all issues related to development of composite mate-rials and their introduction to various in-dustries. For example, round tables were devoted to such themes as:
International and regional cooperation, collaboration and partnership in composite industry;


New applications of composites in shipbuilding. Prob-lems and solutions;


Composite solutions for construction, housing and utilities, amenities and objects of transport infrastructure;


Application of composites in energy industry, machine manufacturing and for transport.
The round table devoted to national shipbuilding gave an opportunity to representatives of KSRC, Central Marine Design Bureau Almaz, OOO Kompozit-PROF, ZAO Prepreg-SKM and other companies to present the papers addressing relevant problems and tasks related to imple-mentation of composites for various marine facilities.